THEEVE Titanium Truck CO is in full swing and proving to be the most significant advancement in materials used in production in the Truck market for some time.
Available in 4 sizes 5.0, 5.25, 5.5 and 5.85
The first 2 models released are:
CSX- The same geometry as our premium models in a cast Titanium/Alloy blend.
TiAX- The worlds First 6/4 Titanium axle truck. Light and Strong.
And to be released later in 2010:
TiH- The worlds First 6/4 Titanium axeleless Hanger.
You Probably want to see pictures right?
TiAX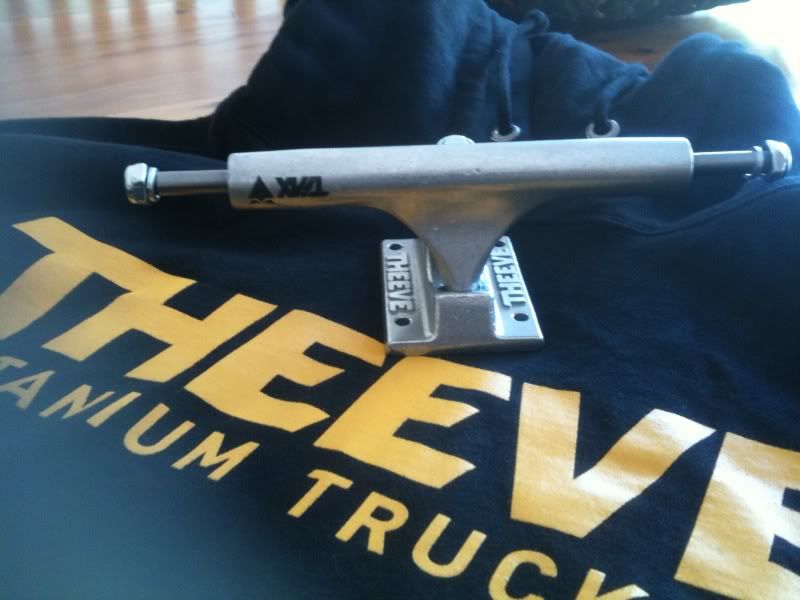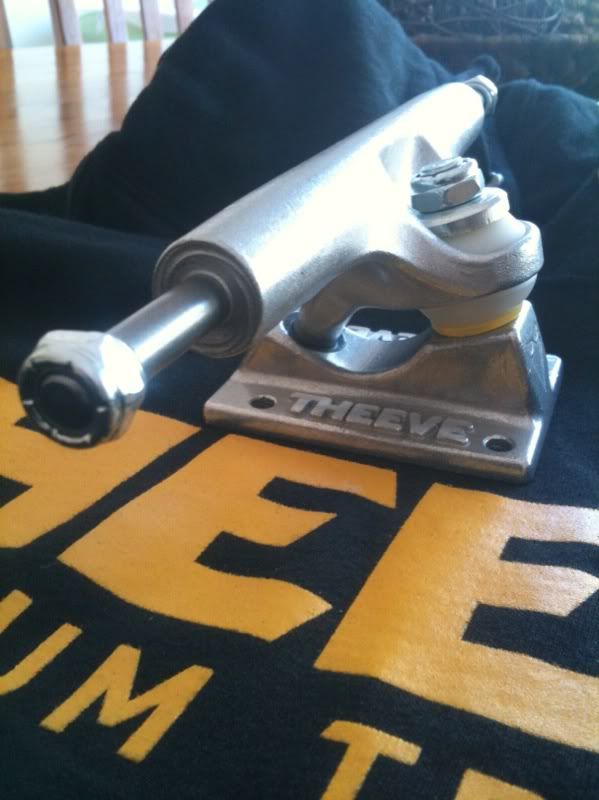 And the highly anticipated TiH, for the lucky few, fresh off production this year, not available for the public just yet, but soon…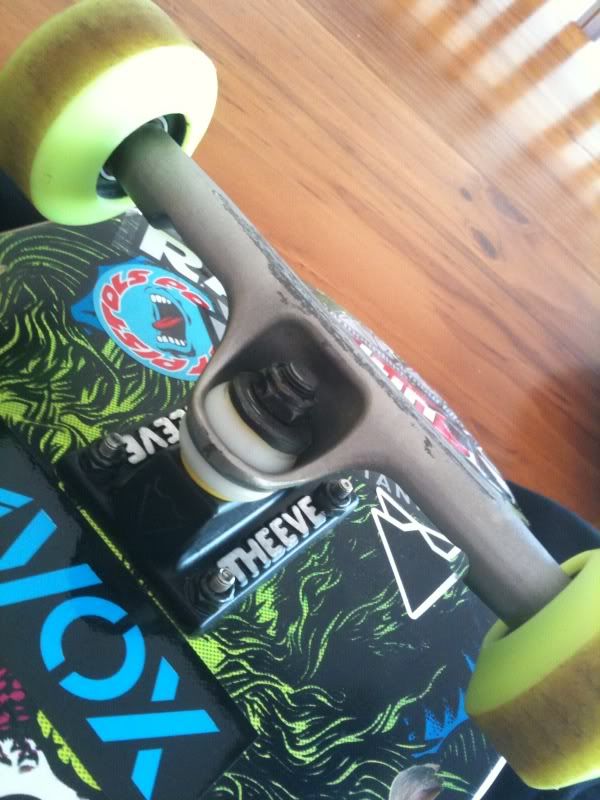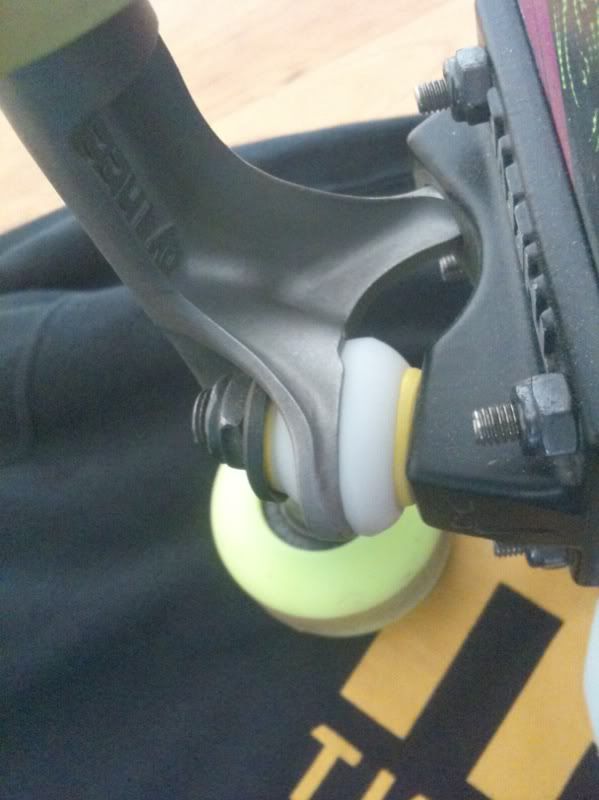 Believe the Hype, These Trucks do make a different and offer improvements such as light weight and harder to wear, they grind like no other truck I have ever used, and I have the lot here to compare them too. The geometry eliminates the" squirely effect " prone to other trucks that turn well.
Plus they come with BONES HARDCORE BUSHES medium as standard, no other company offers such quality through the whole range.
Check out their site
theevetrucks.com
All the extra relevant info is listed there.